The European Medicines Agency (EMA) and the United States Food and Drug Administration (FDA) have released a draft joint proposal to facilitate the clinical investigation of new medicines for the treatment of Gaucher disease in children.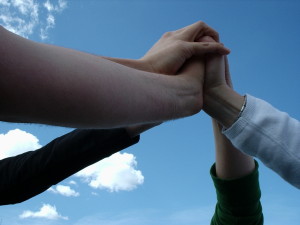 Gaucher Disease (GD) is a rare inherited metabolic disorder caused by mutations in the glucocerebrosidase gene resulting in decreased activity of the glucocerebrosidase, an enzyme localised in the lysosome that normally breaks down a fatty waste product called glucocerebroside. This enzyme deficiency therefore leads to the accumulation of glucocerebrosides in the body, typically in the liver, spleen and bone marrow. The severity of the disease is extremely variable with a wide range of symptoms. Historically, GD has been classified into three types but today it is mainly considered as a disease that encompasses a continuum of clinical findings from an asymptomatic type (only detectable by genetic analysis or enzyme deficiency) to a severe perinatal lethal disorder.
There is a high unmet medical need for children with neurological symptoms, in particular for new routes of administration that would reduce the treatment burden.
A number of medicines are under development for the treatment of GD; however, since it is a rare condition, recruitment of children in clinical trials has been shown to be difficult.
To address this issue, the joint proposal discusses two complementary approaches:
the extrapolation of efficacy from adults to children which would include the use of modelling and simulation approaches. The EMA and FDA consider that the primary rationale for extrapolation is to avoid unnecessary studies in children for ethical reasons, to increase efficiency, to reduce the burden on children, and to ensure that resources are allocated to areas where studies are most needed;
the possibility to conduct multi-arm, multi-company clinical trials to determine the safety and efficacy of several new medicines at the same time. This approach would allow reducing the total number of children to be included in trials, compared to separate controlled trials, as the same control arm would serve more than one medicine under evaluation. A proposed design for such trials is included in the document.
The proposal, in particular, aims not only to facilitate a rapid and smooth agreement of an EMA Paediatric Investigation Plan and FDA Paediatric Study Plan, but also to investigate the feasibility of developing multiple medicines for a rare disease in a shorter timeframe and in a limited number of patients, thereby reducing the burden on children and families.
Sponsors who wish to incorporate these innovative approaches in their development plan are advised to contact the regulatory authorities to get scientific advice. Sponsors have the possibility to approach the EMA or the FDA separately or to request parallel scientific advice from the two regulatory authorities if they wish.