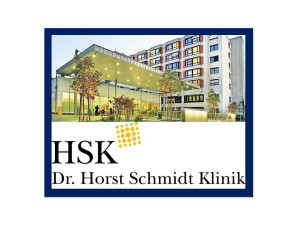 Rare diseases are characterized not only by their low prevalence but also by their wide heterogeneity and complexity. They often show a broad clinical spectrum with respect to severity of symptoms, progression and age of onset. The identification of affected patients is therefore a not simple and easy task.
Horst Schmidt Klinik, in collaboration with Brains for Brain Foundation, is organizing a series of monthly seminars to be regularly held on the third Wednesday of each month (for more precise and detailed information please see the list of appointments reported below).
Events will allow participants to learn from top neuroscientists and expert researchers and clinicians news on latest scientific findings on rare diseases.
The seminars aim to stimulate an interdisciplinary collaborative effort essential for analyzing all new diagnostic, therapeutic and technological strategies. The social and scientific relevance of such effort consists in the creation of best conditions for a dynamic exchange of knowledge and expertise aimed to assure a patient's  timely and accurate diagnosis and successful disease management meant for producing the best health outcomes for the patients.
Tentative agenda
Site: HSK, Kinderklinik Library
Time 1pm to 2 pm.
| | | |
| --- | --- | --- |
| DATE | SPEAKER | TITLE |
| JULY 16, 2014 | MAURIZIO SCARPA, Wiesbaden | Introduction to rare diseases and their treatment |
| SEPTEMBER 17, 2014 | CHRISTINA LAMPE, Wiesbaden | Suspect, Diagnosis and treatment of lysosomal storage diseases |
| OCTOBER 22, 2014 | MATTHIAS BAUER, Ludwigshaffen | Mitochondrial diseases: when should us suspect them? |
| NOVEMBER 19, 2014 | TORSTEN MARQUARDT, Muenster, | Diagnosis of new rare diseases: from suspect to diagnosis |
| DECEMBER 17, 2014 | ROLF ARNDT, Rostock | New methods for the diagnosis of rare diseases |
| JANUARY 21, 2015 | KLAUS MONIKE, Margdeburg | Growth, Endocrinology and rare diseases |
| FEBRUARY 18,  2015 | ALFRIED KOLSCHUTTER, Hamburg-Freiburg | Brain and rare diseases: The Leukodistrophies , |
| MARCH 11,   2015 | TBC | Liver and Rare Diseases (TBC) |
| APRIL  15, 2015 | JOHANNES BERGER, Wien | Suspect and Diagnose of Organelle Diseases |
| MAY 20, 2015 | FRITS. WIJBURG, Amsterdam | Suspect, Diagnosis and treatment of neuromuscular diseases |