MAURIZIO SCARPA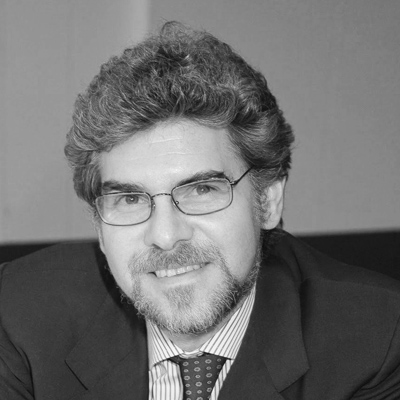 Maurizio Scarpa was a postdoc fellow at the European Molecular Biology Laboratory (EMBL) in Heidelberg, Germany, and at the Howard Hughes Medical Institute, Institute for Molecular Genetics, Baylor College of Medicine in Houston, TX, USA on genetics and gene therapy. He was appointed as consultant on Molecular Biology at the Middlesex Hospital and the London Hospital in London, UK.
He currently coordinates the SHIRE CNS Working Group and is a Member of the HOS Global Executive Committe. He collaborates with Biotech Companies such as Genzyme, Actelion, Biomarin for the development and testing of orphan drugs, for optimising the efficiency and safety of recombinant drugs and for drawing guidelines for the treatment and the management of patients affected by LSDs.
Founder and President of Brains for Brain Foundation, he is also coordinator of all B4B Taskforce activities and represents B4B within the Board of the European Brain Council. He has extensive expertise as a basic scientist in genetics and biotechnology, and as a clinician in the treatment of paediatric rare disorders. He is head of the laboratory of Diagnosis and Therapy of Lysosomal Disorders at the Department of Women and Children Health at the University of Padova. In the same University, he was head of the Center for Rare disorders and Director of the PhD School in Genetics and Molecular Biochemistry  at the Department of Paediatrics and Director of the International Affairs Office.
He is also the Coordinator of the Center for Rare Diseases – IRCCS "Casa Sollievo della Sofferenza", Scientific Institute and Hospital, San Giovanni Rotondo, Foggia in Italy.
At present, he is the Director of the new Institute for Rare Diseases at the Department of Pediatrics of the Horst Schmidt Klinik, Wiesbaden which he funded together with Christina Lampe. He is a co-founder of the Brains for Brain Clinical Research Institute.
He is member of several international groups: the European Society for Gene Therapy, Society for the study of the inborn Errors of Metabolism, European Study Group for Lysosomal Diseases and the Global Organisation for Lysosomal Diseases. In addition, he is a member of several Scientific Committees concerning paediatric neurodegenerative diseases and other related disorders. He is author and co-author of many peer-reviewed international publications.